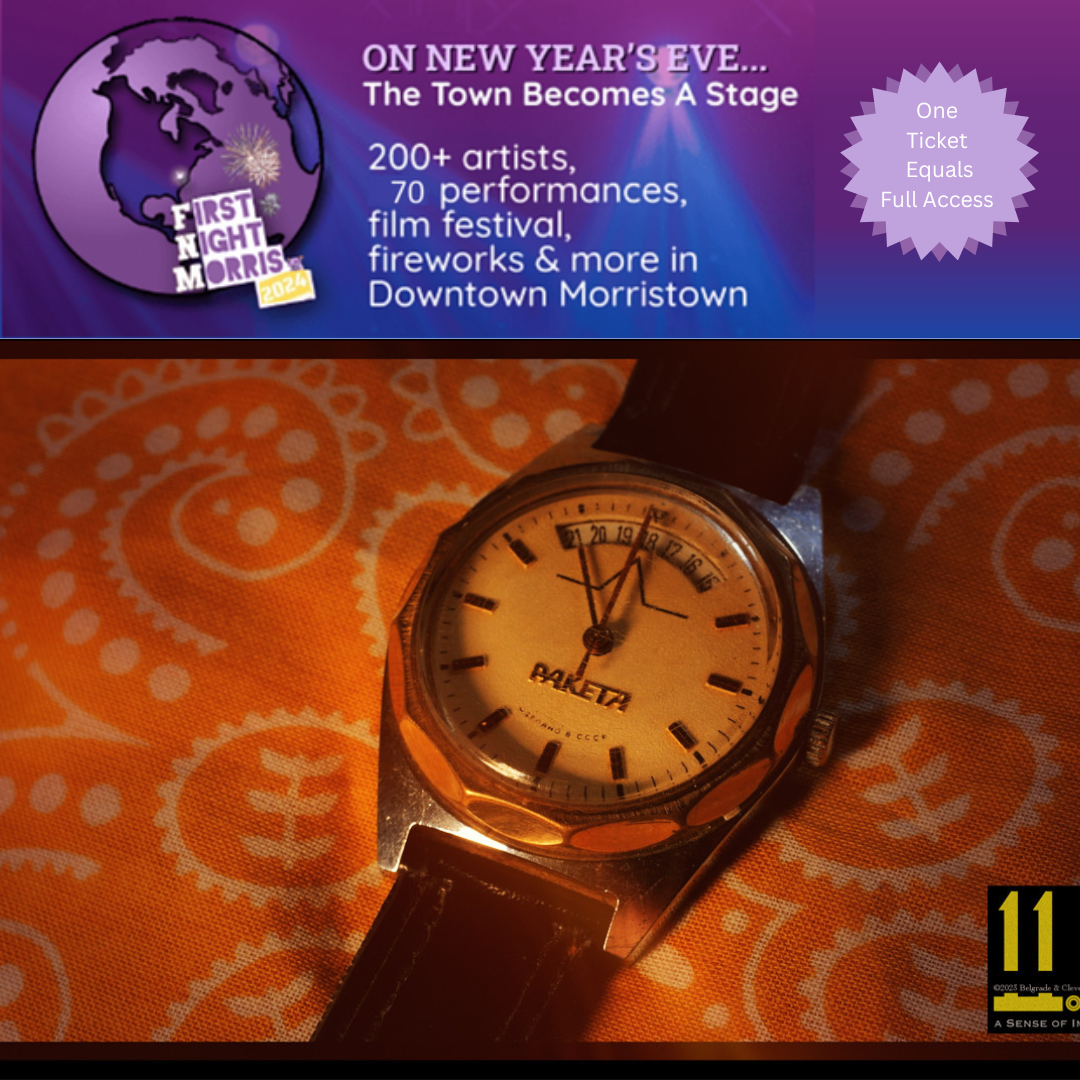 Film Set 6: Mysteries and the Message – 7:00 PM
Venue 16 (County Admin. Bldg. Commissioner Public Meeting Room, 5th Floor ), 7:00 PM (Teen and Adult)
Each film takes us on an adventure.  Have you ever wanted to kill that bug
near the ceiling?  What if you didn't?
  Playing with one's sense of comfort
can have deadly effects, and sometimes, no one will believe the truth. This
film set includes the following short films: "At the End of the Canyon", "A Lost
Sense", "Up Near the Ceiling" and "11 O'clock, A Sense of Imminent
Calamity".
Runtime: 45 minutes 
All Attendees Receive Access to Our Stellar Program & More:
– 70 Performances at 20 Venues (18 In-Person, 1 Streaming, and 1 On-Demand), and 50+ On-Demand Films.
– Events include theatre, music (rock, jazz, classical, opera), visual arts, film festival, world cultures, children's programs, and so much more.
– Fireworks at 9:15 PM, and the program concludes with the new Midnight Countdown Featuring Fireworks to Welcome in the New Year.
– Complimentary Shuttles Start at 4:45 PM.
– Children's Fun Festival at Morristown High School from 4:45 PM to 9:00 PM
– Film Festival Starting at 6 PM
– Complimentary Parking at any Morristown Parking Garage Starting at 4 PM.
– Complimentary Mobile App & Print Program**
– On-Demand Access from 4 PM on December 31, 2023 to 4 PM on January 1, 2024
Your First Night Morris County admission button (ticket) gives you access to innovative, diverse, and high-quality performances ideal for participants of all ages. In-person venues are within close walking distance of one another, and virtual programs are accessible through our mobile app or website. For one affordable price, you and your friends and family will enjoy unlimited access to all of our spectacular performances in person, streaming, or on-demand.*
Pricing
– $25 Single / $90 (4-Pack) thru December 21st at 11:59 PM
– $30 Single / $95 (4-Pack) December 22nd – December 31st