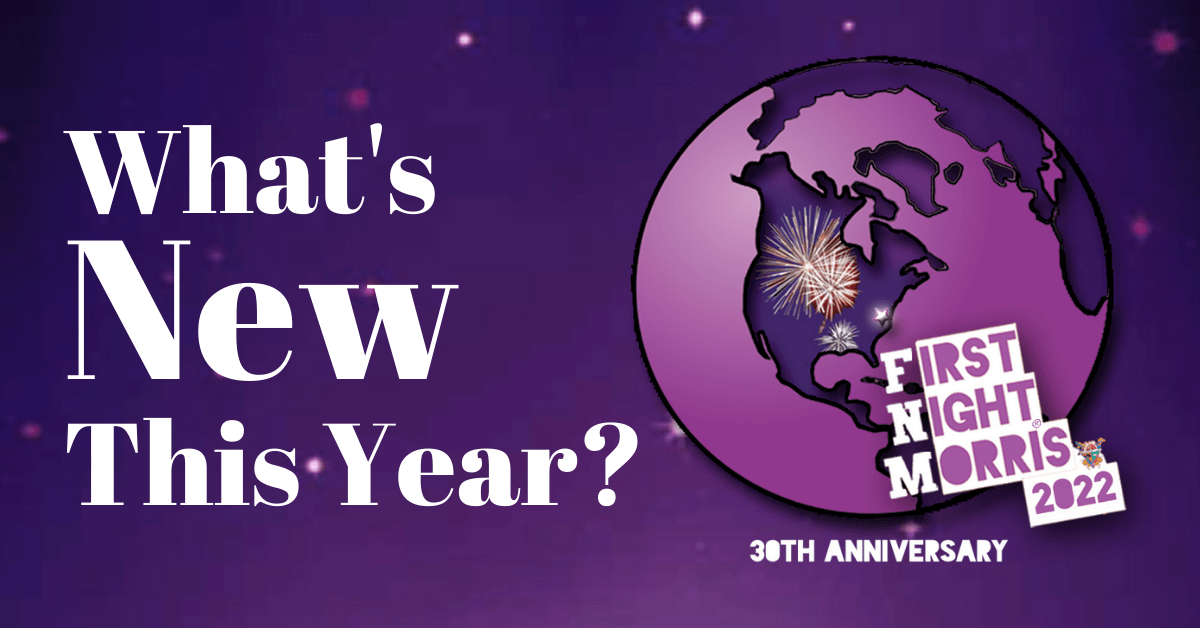 What's New at First Night Morris County: Your All-Access Guide to the Expanded 30th Anniversary Event
MORRIS COUNTY, NJ – The 30th annual First Night Morris County New Year's Eve arts celebration event happening this Friday, December 31, 2021, will be the largest and most robust offering in the organization's history. Make the most of this year's historic event by following our handy guide outlining all of the newest additions and features. 
This year, First Night Morris County proudly presents our:
Of course, all of these brand new additions come along with all of the wonderful things our attendees have come to know and love about First Night Morris County each year, including dynamic children's programming, visual arts, theater, music, and world cultures.
Everything is included in your First Night Morris County ticket purchase.

All First Night attendees have all-access to the film festival, all in-person performances, all the live stream and on-demand content included in their admission, plus complimentary parking, free shuttles, a mobile app, and a midnight countdown to welcome in the new year. 
Regular admission pricing is just $30 per admission or $23.75 each when purchasing four or more.
Note: In-person performance access is limited by seating capacity. All attendees ages 12+ attending a performance are required to show proof of full vaccination or a recent negative COVID-19 test taken within 48 hours of the event start time. Masks are required to be worn inside the venues except while briefly consuming concessions.
To purchase tickets and for more information: 
Visit FirstNightMorris.com, the Mayo Box Office at 100 South Street, Morristown, NJ, or call 973-539-8008 during regular business hours.
First Night Morris County Board of Directors thanks our Supporters, Partners, Film Festival Committee Volunteers, Tour Masters Productions, and AMC Theaters for their continued support. 
Secure your ticket today and we look forward to ringing in the new year together with you at First Night Morris County!
Join Us New Year's Eve for 50+ Performances at 13 In-Person Venues, Plus Live Streaming and On-Demand Access to 40+ Films and Select Live Performances

Every First Night Morris County ticket grants you all-access to all events – in-person, live stream, and on-demand!
About First Night Morris County
First Night® Morris County, a non-profit 501(c)(3) organization, seeks to foster the public's appreciation of visual and performing arts through an innovative, diverse, and high-quality New Year's Eve program which offers the community a shared cultural experience that is accessible and affordable to all with Year-Round Community Development through FNM365.