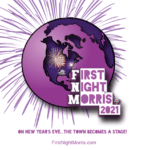 First Night Family & Community,

Since early March, our volunteer based nonprofit organization has been working hard to create "

The

Reimagined

First

Night

Morris

County

". While this year's New Year's Eve will be different,

the

positive shared experience we have

together

will be

the

same.

The

Board has taken on

the

role of bringing new opportunities to this year's line-up including our International Film Festival, featuring "Friday

Night

Film Nights" on December 11th and 18th at 7 PM, our special behind

the

scenes look at

First

Night

with "Behind

the

Curtain:

First

Night

Morris

County

2021″, On-Demand Access to Performances, and a Partnership to present

the

"YousicPlay Montage" which includes a 10 Time Grammy Award Winner.

There is a lot more to come: a Dining Program to Support our Restaurants, Fundraising Ticket Sales Program for Community Based Organizations, a New Website, and so much more.

Along with all of these new additions, our traditions maintain in place.

The

option to receive a

First

Night

Morris

County

2021 Button, Print Program, Performances by a Diverse set of World-Class Performers Programmed by

Morris

Arts and

the

ability to go in and out of performances on New Year's Eve via our Streaming and On-Demand capabilities will be available.
We look forward to sharing

First

Night

Morris

County

2021 in

the

weeks ahead.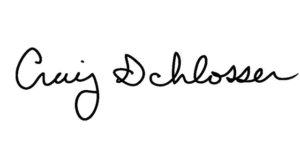 Craig Schlosser
President & Advisory Board Co-Chair, First Night Morris County & FNM365
Presented in Collaboration With